INTRODUCTION
A film set on the cross-Channel ferries was an idea François Théault and I had discussed since first meeting in the 1970s. François was from Caen, in Normandy, and I was from London and both of us had made many Channel crossings over the years.
In this same period I was running an acting workshop at Team Pictures' studio in East London.
— RON PECK
The ferries took you into a world that moved at another pace – one that allowed time to think and to look – and in the new fleet introduced by Brittany Ferries in the mid-1980s there was plenty to look at – the ships were handsomely designed, spacious and the crossings made you ultra-aware of immensities of sea and sky.
In 2008 we approached Brittany Ferries with the idea of a film that celebrated this form of travel and explored the relationship between England and France. It was left open at this point whether the film would be documentary or drama or something between the two. We began making some tests on two ferries, Normandie and Mont St. Michel, interviewed passengers and crew and explored with a camera those areas of the ships, like the engine rooms, not usually seen by the public.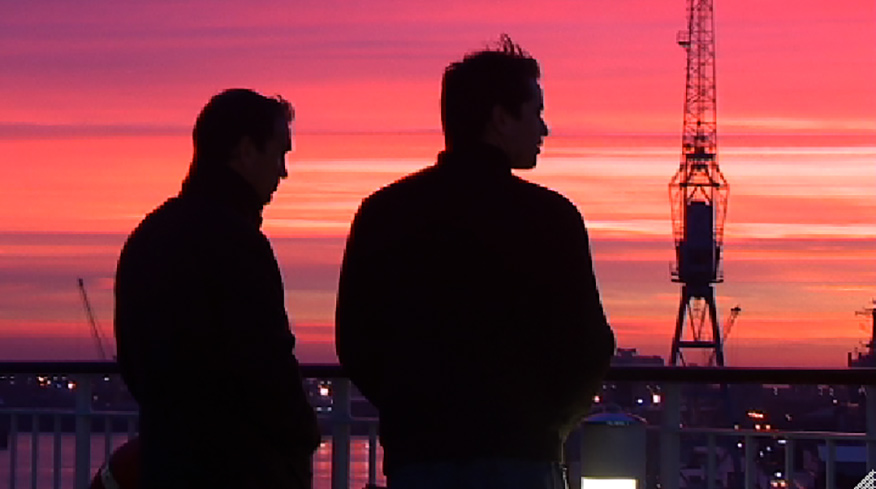 In this same period I was running an acting workshop at Team Pictures' studio in East London, working up a project with two non-professional actors, Mark Tibbs and Alan Milton, both with backgrounds in boxing. We developed a story of sibling rivalry between two brothers, created a history for them, tested out ways in which their troubled relationship might be expressed. In exploring the idea of their drifting apart as they got older and trying to recapture something later by spending a couple of days away together, the thought of putting them on the ferry came up. It made complete sense. It got them away from their usual routines and anchors, gave them real time together, confronted them with new situations and would transport them to a foreign city, Caen.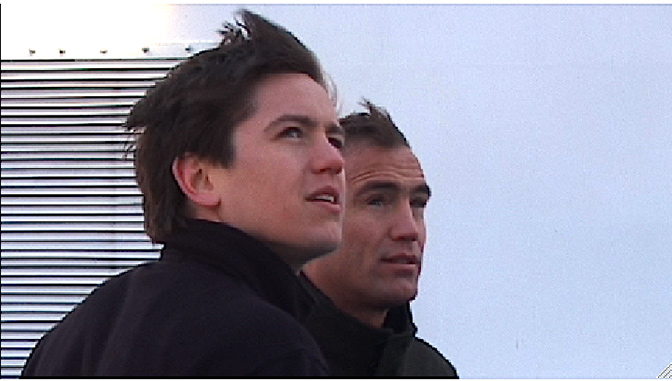 We began to create scenes that would take place on the ferry, the Team Pictures studio standing in for cabins, bars, restaurant, and decks. As the story was further developed, it took in an encounter with two French girls, one of them an erotic dancer, and some 'shady business' to do with collecting a large sum of money in France.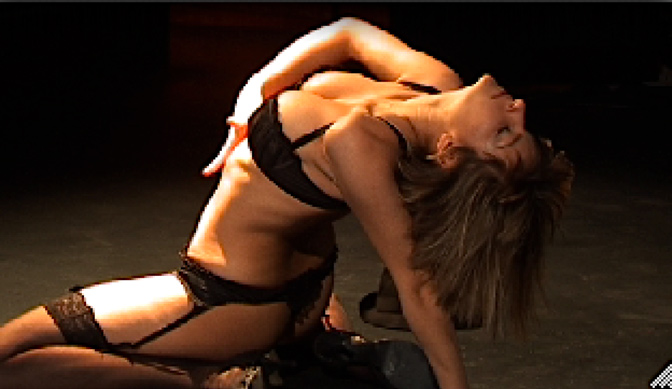 The work with the actors was all shot in January 2009.
The voiceover was the final element brought in, a web spun around all of the other material; a third passenger watches the brothers, eavesdrops on their conversations, becomes suspicious and puts together his own interpretation of their story.
During the editing I tried to build and maintain an atmosphere of mystery, to accentuate the feeling of suspended time and blur the lines between actuality and daydreaming. Nicolas Girault's music added enormously to this mood. The ship itself became a character in its own right, omnipresent, its officers and crew guiding it from port to port, ferrying stories.
The film was produced in a genuine spirit of freedom and cooperation, between people from England and France. Films made between the two countries are rare, which is strange, as we are close neighbours with a long connected history.
Cross-Channel was planned as the first of a loosely connected trilogy of ferry stories, connecting English and French characters. With Cross-Channel we started with this tale of two brothers who took a ferry one day to France, got into trouble… and ended up sailing through someone else's wild imagination.